Cellulose Answer Man: Your Source For Information.

Julie asks:
Hi, I just want to ask if it is possible to dense pack blown in cellulose into a garage ceiling which already has existing 60 year old batt insulation. I have several contractors giving me different answers on this and I can't tell who is steering me in the right direction.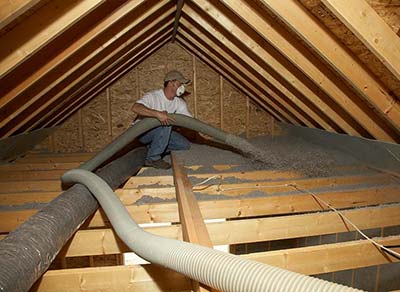 Answer:
If it is an open attic in the garage, new insulation can be blown over the existing insulation – assuming that the insulation is in good condition and has not been damaged or contaminated with mold or pests. If it is a floor-ceiling assembly with closed cavities it may or may not be possible to blow additional cellulose insulation into the cavities by inserting a fill tube between the existing batts and the floor above them. A knowledgeable insulation contractor who can assess the situation directly would be your best guide. You can use the Search on our website to find CIMA Producers in your state who may be able to provide referrals to qualified insulation contractors.